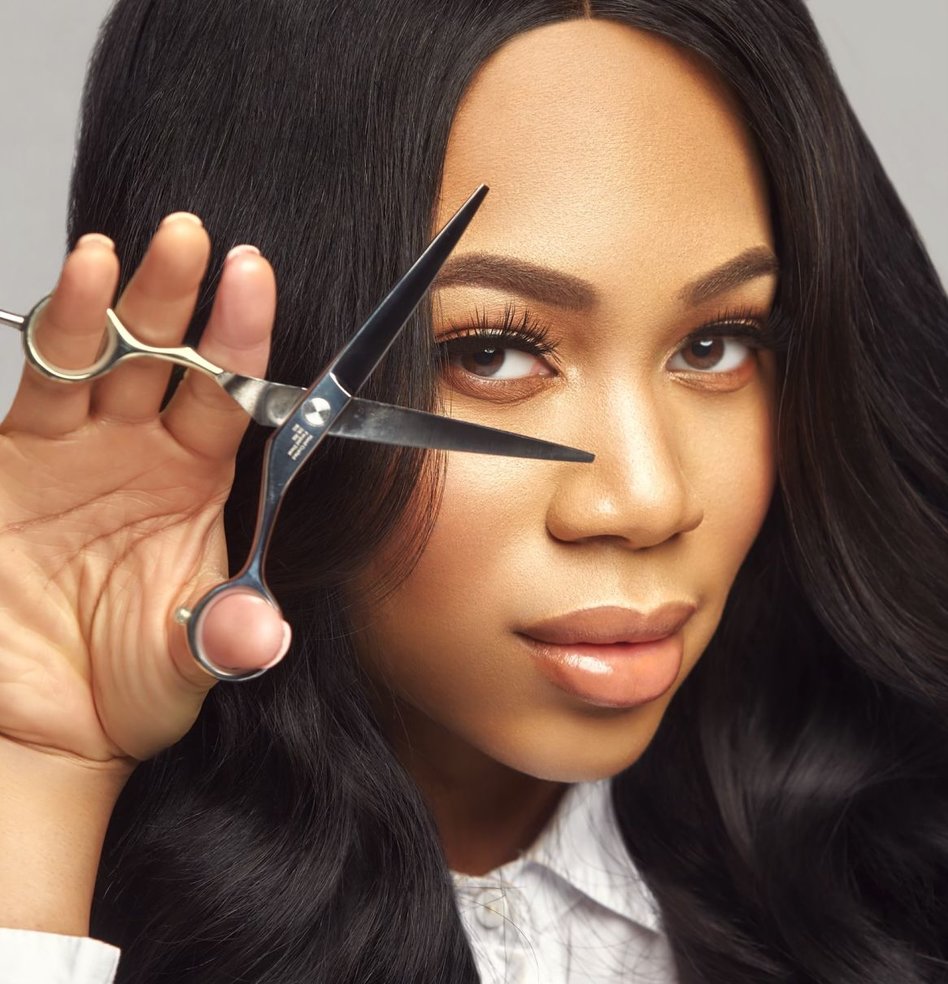 Rosemary Osondu. Self-taught, Self Starter Hair Stylist, Entrepreneur, and owner of Rose Style Studio.
Born into a Nigerian descent family full of medical professionals, she always found her niche with beauty and hair. Her creative hands have touched the tresses of both everyday women and celebrities who share a common way of life. Clients enjoy being pampered by a hairstylist who is as in love with their natural hair as she is with their extensions.
In 2015, she graduated from Texas Barber College with a Braiding and Weaving license following her Bachelor of Arts degree in Business Marketing and Management in 2017 at The University of Texas in Arlington. Shortly after graduation in 2017, Rosemary left a corporate job to pursue her dreams as a hairstylist.
"I truly believe that my job should be enjoyable, not just in the beginning of my career, but over the years. I am positioned in an industry where I'm able to express myself with my clients and through my work. My favorite part of my job is that I get to share my gift as a whole!"
Rosemary is using her accomplishments to start her career and make a name for herself in the hair and beauty industry.
Rosemary has obtained her cosmetology at Paul Mitchell School of Dallas where she plans to plant her name in the industry. Specializing in cutting, coloring, and extensions, she is able to take care of all women of color.
Rosemary is the go-to stylist for those clients who crave a natural look with a bit of attitude, which has attracted celebrity clients to sit in her chair. She has worked with TV Host Stacy Ike, Awarding Winning artist Michelle Williams, Actress and playwright Tina Lifford, HBO Insecure "Molly" Yvonne Orji, Actress Vanessa Simmons, Fashionista Angela Simmons, and ABC Bachelorette Rachel Lindsay. Her work has been featured on Congo TV network's new show called "Masters" as well as featured in Sheen Magazine in January/February 2018 issue, highlighted on Fashion Bomb Daily, featured in Voyage Dallas April 2018 article and Essence.com Weddings. Rosemary has also worked with a well-known hair company, Yummy Hair Extensions for photoshoots, promotions, and events.
"Rose provides the best experience with quality hair."



On a personal note, Rosemary enjoys spending quality time with her puppy Roman, traveling all over the world with good company and creating memories with her family. Rosemary has so many exciting projects coming up for the upcoming year. She's overwhelmed with joy to announce them to her clients and well-wishers until then schedule an appointment and experience the best things you can give your hair.